MADRID, MADRID

FBS 15
FBS 15 (2015)



This work consists on the full refurbishment of a two floor housing in the centre of Madrid that will host a family expecting its third child and whose needs will drastically change along the next years.
For that reason, the house is meant as an unfinished space constantly changing to respond to the life changes that accompany its inhabitants.
FBS 15 (2015)
In its initial state, the house has large and fluid spaces, where the absence of physical barriers (open spaces, disappearing doors into walls, very little partitions) allows eye contact for a family with dependent but naughty little people, understanding the family vital space as an extensive playground.

As residents grow and needs for large spaces are reduced, the house will be fragmented to respond to these new situations and requirements of independence, while maintaining the leading role of the common family gathering spaces such as the kitchen and living room.
FBS 15 (2015)

The whole house has been adapted to improve its climate conditions with better insulation and crossed ventilation.
FBS 15 (2015)

FBS 15 (2015)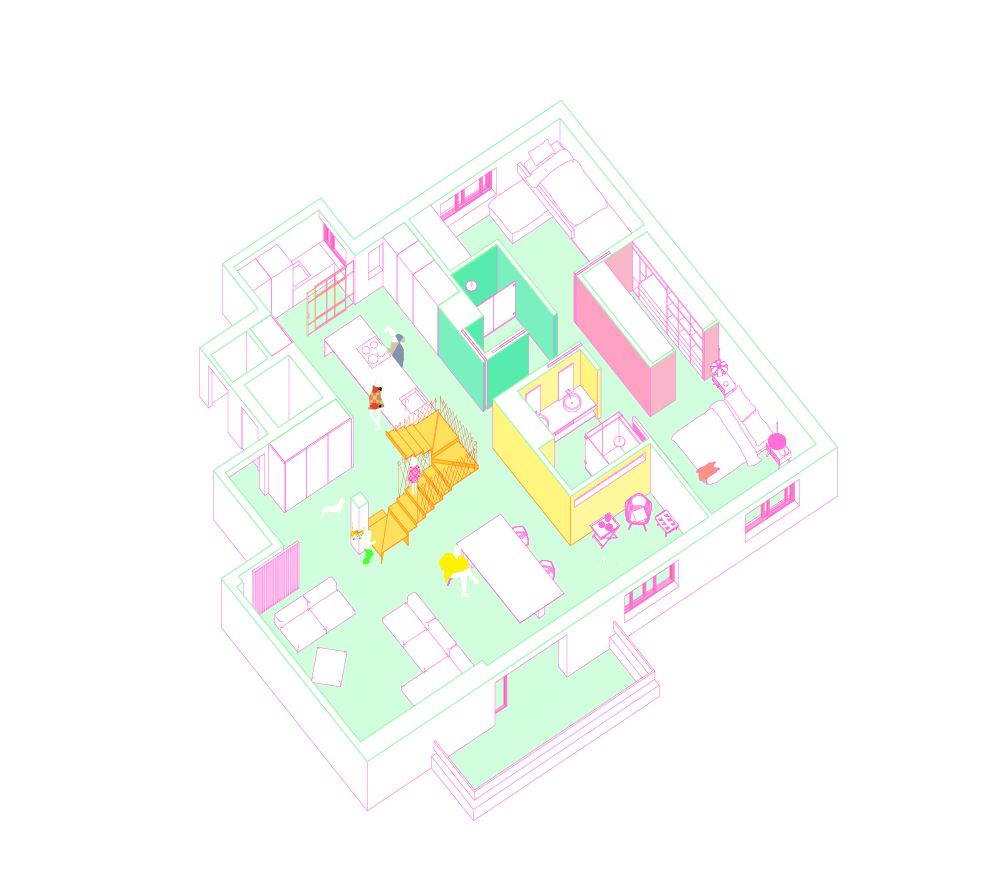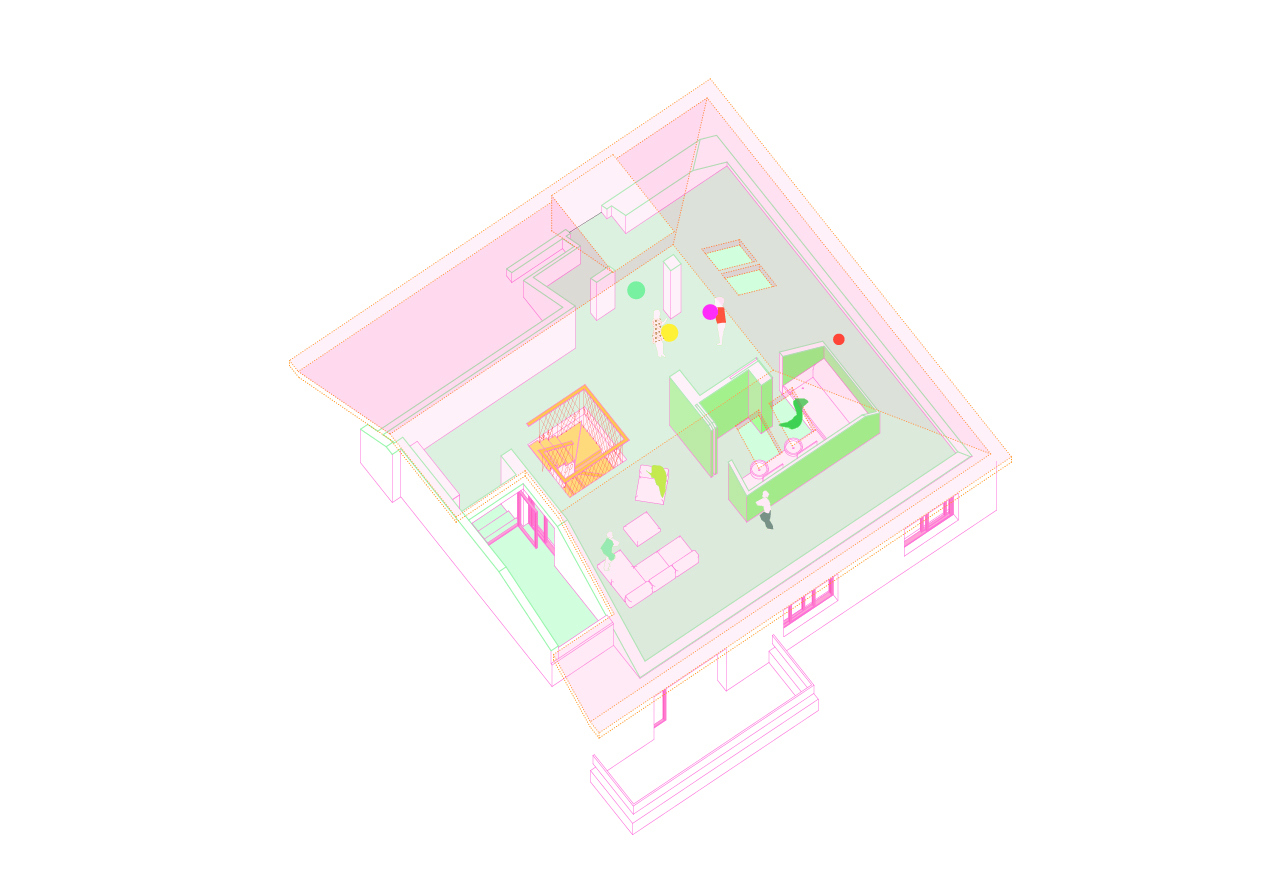 FBS 15 (2015)