MADRID, MADRID

FBS 15
HOME RENEWAL, 2015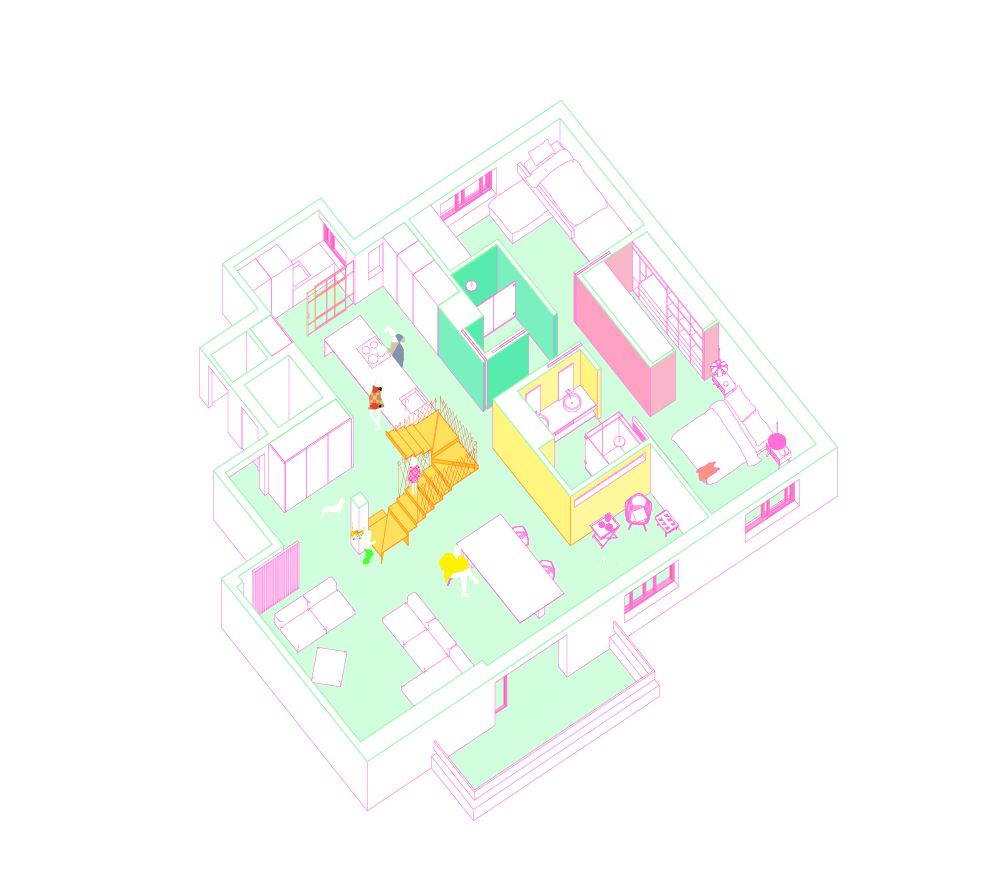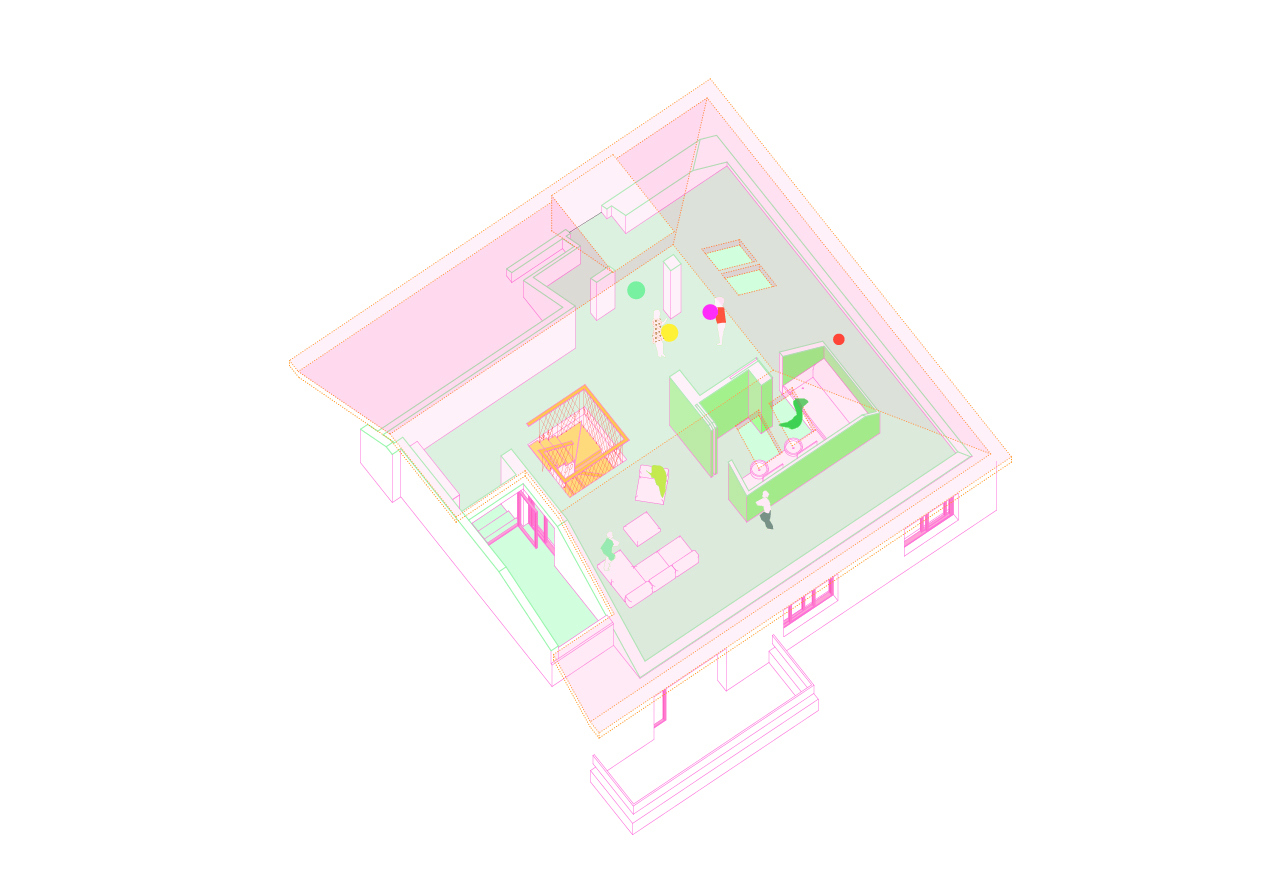 Arquitectos: ensalada works
Arquitecta a cargo: Marta Badiola y Jorge PizarroFotografía: ensalada works

El proyecto es la renovación completa de una vivienda de dos pisos en el centro de Madrid que albergará a una familia que espera su tercer hijo y cuyas necesidades cambiarán drásticamente a lo largo de los próximos años.

Por esa razón, la casa se entiende como un espacio inacabado que cambia constantemente para responder a los cambios de vida que acompañan a sus habitantes.

En su estado inicial, la casa tiene espacios grandes y fluidos, donde la ausencia de barreras físicas (espacios abiertos, puertas que desaparecen en las paredes, particiones muy pequeñas) permite el contacto visual de una familia con pequeñas personas dependientes pero traviesas, entendiendo el espacio vital familiar como un amplio parque infantil

A medida que los residentes crecen y se reducen las necesidades de espacios grandes, la casa se fragmentará para responder a estas nuevas situaciones y requisitos de independencia, mientras se mantiene el papel principal de los espacios comunes de reunión familiar, como la cocina y la sala de estar.

Toda la casa ha sido adaptada para mejorar sus condiciones climáticas con un mejor aislamiento y ventilación cruzada.
Architects: ensalada works
Architects in charge: Marta Badiola & Jorge Pizarro
Photography: ensalada works
This work consists on the full refurbishment of a two floor housing in the centre of Madrid that will host a family expecting its third child and whose needs will drastically change along the next years.
For that reason, the house is meant as an unfinished space constantly changing to respond to the life changes that accompany its inhabitants.
In its initial state, the house has large and fluid spaces, where the absence of physical barriers (open spaces, disappearing doors into walls, very little partitions) allows eye contact for a family with dependent but naughty little people, understanding the family vital space as an extensive playground.

As residents grow and needs for large spaces are reduced, the house will be fragmented to respond to these new situations and requirements of independence, while maintaining the leading role of the common family gathering spaces such as the kitchen and living room.
The whole house has been adapted to improve its climate conditions with better insulation and crossed ventilation.